Starr Transportation is your luxury airport transfer service in Arizona. Our professional drivers ensure a safe and comfortable transportation to and from local airports 24 hours a day, 7 days a week. You can select your vehicle and amenities of choice for any size group.
Our arriving guests are personally greeted in the baggage claim area with a sign displaying the guests last name, assist with their luggage and escort them to the awaiting vehicle. Drivers electronically track flights, so rest assured that the driver will be on site even if you flight is early, or late. Guests departing from a resort, residence or business can expect their driver to be on location at least 15 minutes prior to the scheduled pick up time.
Starr Transportation offers airport transfer service at Tucson International, Phoenix Sky Harbor, Marana Regional and Mesa Gateway. In addition we also handle transportation to and from all FBO's. If you are looking for a professional driver in Tucson, Phoenix and the surrounding area, contact Starr Transportation for a free quote.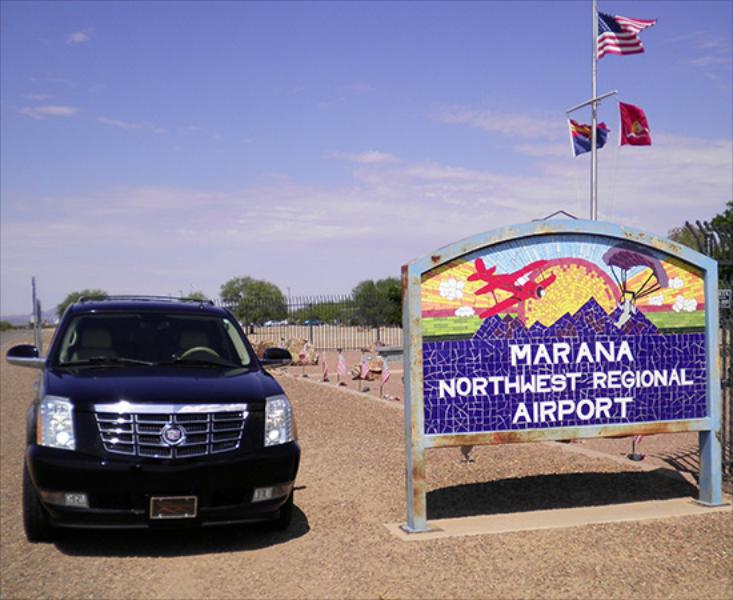 SERVICING AIRPORTS:
Tucson International
Phoenix Sky Harbor
Mariana Regional
Mesa Gateway
All FBO's
AMENITIES:
24/7
Vehicle Choice
Baggage Claim Greeting
Luggage Assistance
Electronic Flight Tracking
Any Size Group
Customized Service